We are a Care Agency providing Domiciliary Care to vulnerable adults and children whilst they remain independent within their own homes. J&K Care Specialists also provide care to other Establishment Homes as well as working closely with the Local Authorities with other charities. We always ensure we work within a person centred approach, it is paramount that we personalise each care package.
J & K Care Specialists are a safe, friendly, warm and committed service whose ethos is to empower individuals with independence, inclusion, rights and choice within their lives,specific to their needs . The service offers the opportunity for individuals to remain and live at home. The people we support are provided with trained staff to help maintain their welfare. We strive to provide.  We are a Home Care provider offering care, support and companionship to people in their own homes and throughout the Basingstoke community.
We understand that sometimes everyday tasks that are often taken for granted can become challenging or difficult. J&K Care Specialists provide quality,affordable assistance that can help people wishing to remain independent in their own home to live their life to the fullest. As well as supporting you or your relatives at home our services could also involve help and support in the community. We are flexible and can rapidly adapt to meet any changing needs. Putting personalisation at the centre of our approach makes sure that our assistance is tailor made to suit you, giving you choice and control. We match our Care and Support Workers to the people we assist. All staff are highly trained and carefully vetted. Please call for an informal chat about how J&K could help you and your family.  We provide support to individuals so that they are able to maintain their daily living skills, are supported with emotional needs and provided with personal care. Everyone we support is encouraged to remain as independent as possible.
We want to share in the lives of others and move forward in giving people the belief and self-awareness that they can achieve in any life goals and aspirations that they set for themselves.
Adults and children with learning disabilities
People with physical disabilities
People with mental health needs
People with sensory impairment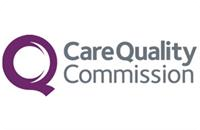 Care Quality Commission (CQC) monitor, inspect and regulate health and social care services, and publish their findings, including ratings to help people choose care.  J & K Care Specialists Limited are regulated by CQC.
Overall rating – GOOD! (4th February 2020)
Safe                         Good 
Effective                 Good
Caring                     Good 
Responsive            Good 
Well-led                  Good
(Previous report published January 2019)
The people we support told us......
I need to be moved in a specific way and carers have to get to know me first. They cant just turn up, read my care plan and expect to know what to do. That's why I'm blessed with my regular carers who know exactly what support I need and more important how to do it with me.
I have been receiving care in my home for over 27 years and this is the best agency I have had. I get the same carers who are reliable, and know my needs. if somethings worrying me or not right I tell them and it is sorted out.
I have had other agencies where carers turn up at different times and sometimes leave before the other gets here. The girls from J&K always arrive together which makes you feel safe.
the carers are very good because sometimes I just don't want to move but they are so gentle and know how to support and encourage me.
I have a lot of chronic conditions affecting virtually every part of my body, so my carers need to be very well trained. My carers are excellent.
The staff all know what they are doing. if you saw them you would think they were nurses.
The carers sometimes know me better than I know myself. on one occasion I didn't want to trouble the doctor but they insisted and it turned out I had an infection.
in my darkest hour J&K were there for me, Whenever I need them they are there for me.
I am almost bed bound so I rely on them. They never let me down and always cheer me up if i'm feeling low. They are the reason I am still here
The girls are so wonderful, they visited (their loved one) in hospital to reassure her on their days off and have been so caring since she came home. They have really helped to build her confidence and encouraged her to go out.
All of the carers are so kind and friendly and if someone new has to come they are always introduced to me first by one of my regular carers.
the carers are excellent! J and K are the best care company I have had because the staff really care about you so they know when you aren't well and do something about it.
We want to stay in our own home and J and K help us to do that. They are very good at getting me to do things for myself but will always help me if I am struggling.
J&K's registered manager always wants to know if I'm unhappy and will always come and see me if I've got something on my mind.
The results from our latest Care Quality Assurance in September 2017 show that 94% of our service users rates J&K care specialist good to excellent!